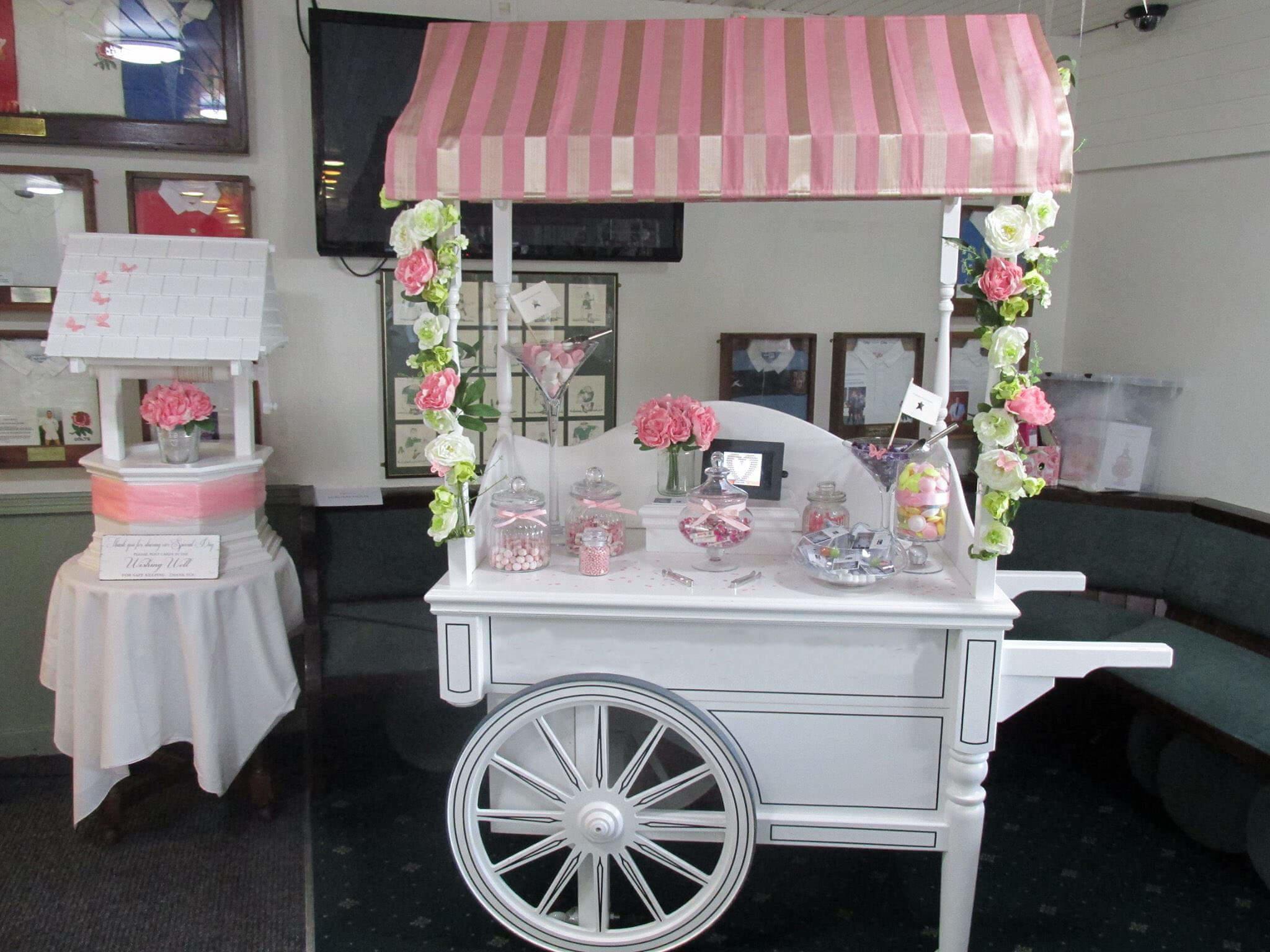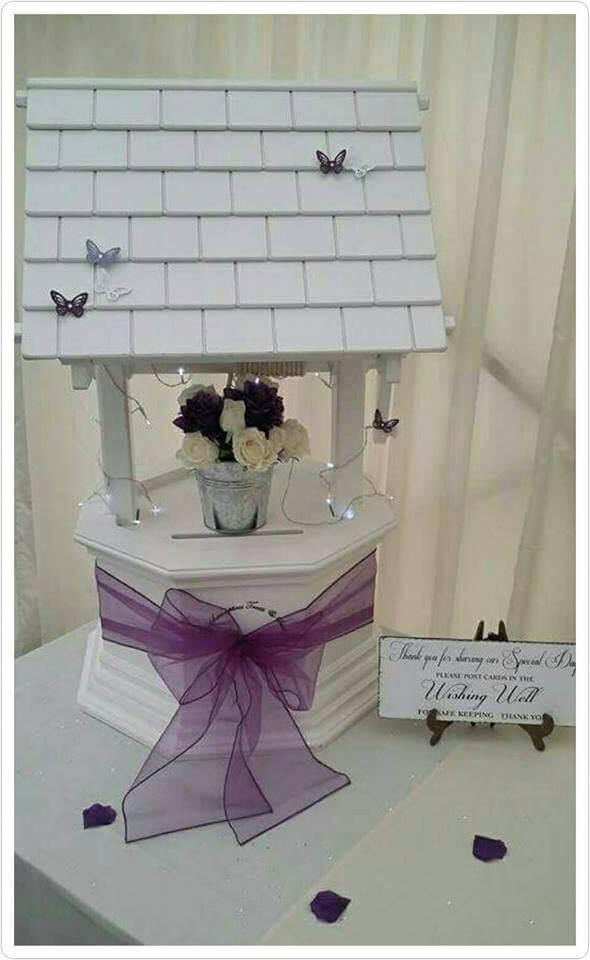 Ashmores Kandybox have a sweet cart, wishing well, fererro rocher stand and slush machine which are all hired out for engagement parties, weddings, milestone birthday celebrations and other events or celebrations.
Our sweet cart is supplied with sweets, glassware, tongues, paper bags and a canopy colour matched to your event's colourscheme. The sweets supplied can either be a selection chosen by Ashmores Kandybox or chosen by the hirer from our extensive range of sweets.
The wishing well is a secure deposit box for gift cards, greetings cards or other enveloped articals to be deposited. We supply a key to the base to the lead contact or arrange to empty the box upon collection and leave the contents in an agreed area.
Our Fererro Rocher stand is a heart shaped stand for the display of Fererro Rocher to be offered to your guests.
Ashmores Kandybox slush machine hire is supplied with enough slush to service the number of guests agreed to supply. The quote will be based on the number of guests you wish to cover, is for the supply of 2 flavours and covers for 2 hours standard attendance with an attendant dispensing the slush to guests. Additional time can be agreed in advance.
Our slush is a premium grade slush mixture which is available in 15 different flavours. The slush we use is GM free, suitable for vegetarians, gluten free, contains zero fat and is made using British Sugar.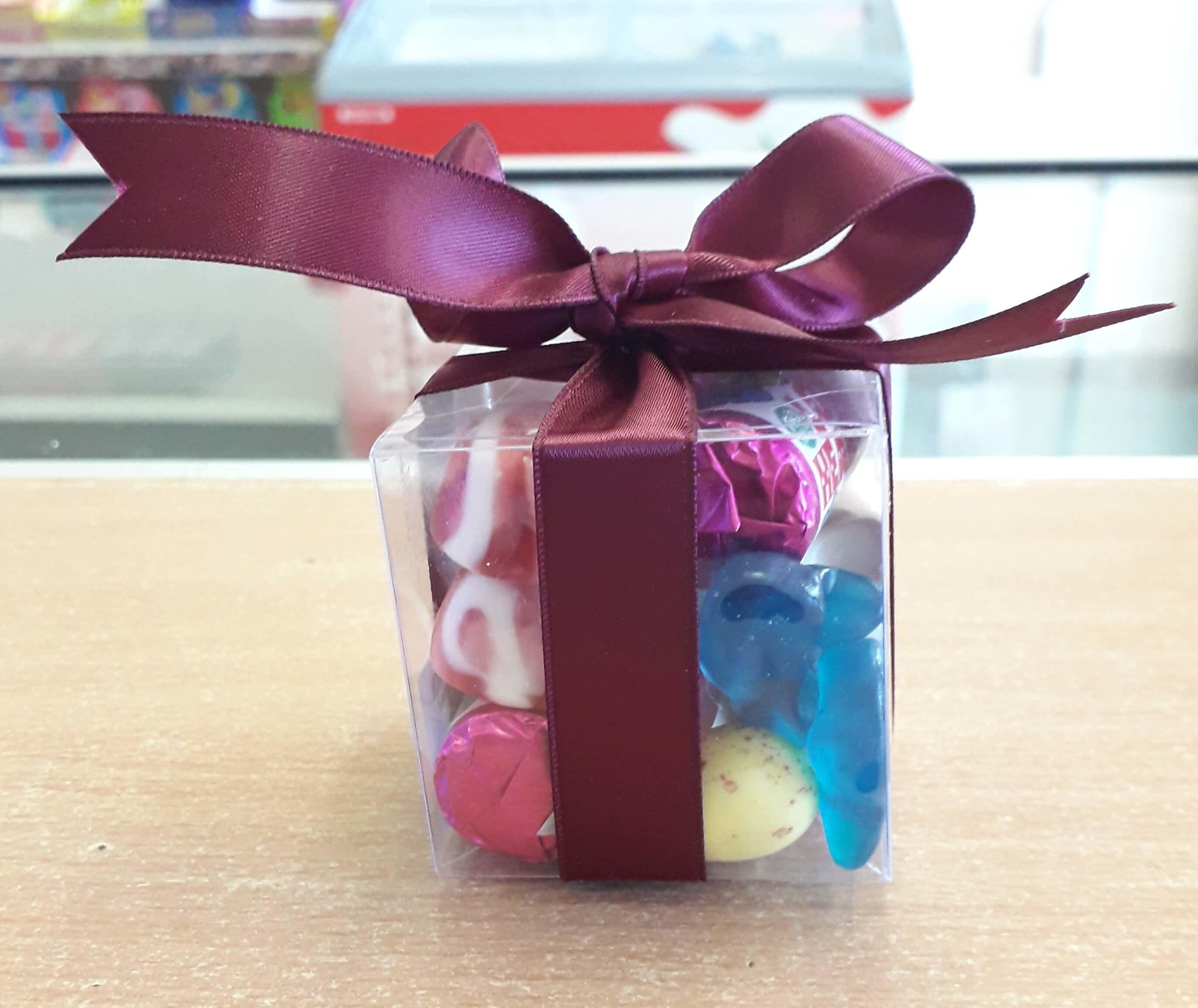 Ashmores Kandybox make wedding favour cubes for your special day. These are filled with a variety of sweets (specific requirements can be accomodated upon request) and are finished with ribbon to match your colour scheme or theme (so far as practicably possible).
Get in touch today for a quote for your special day or event.
Contact us